A car-buying decision is one of the most important decisions you can possibly make. It is right up there with buying a home, deciding to get married or even a job decision. There are specific questions to consider while you going through the selection process, and if you're prepared ahead of time, you will save yourself the "what if's" later and the dreaded buyers' remorse.
1. What are the primary features that you desire in a new car?
Often times, car-buyers will feel they have to settle for the features that are standard or optional features offered by the manufacturer. However, your dealer has access to many accessories that you may be interested in. Don't be shy or hesitant in asking. Additionally, check out the manufacturer's website to determine if any of the accessories fit your expectations.
2. Have you established a budget for determining how much you can afford?
While it's perfectly fine to be spontaneous with many things in life, choosing a new car should take careful consideration. The impact on your choice could affect you for many years to come, as well as your credit rating. It's vital that you know how much you can reasonably afford. You may even find that you can actually afford more - rather than less. Take the time to establish a budget that can be sustained to make your new car purchase a pleasant one!
3. What are the added expenses that will go along with your new car?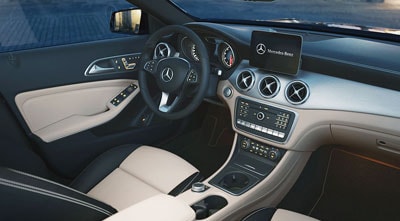 You should determine the true cost of ownership for your new car. This includes insurance costs. Your insurance rate can change, based on information the insurance company uses to determine the risks. Additionally, there are regular maintenance costs, repairs, replacement parts, upkeep, and even new tires will be needed at some point. Most of the time, car-buyers find out the cost of replacing the tires when they least expect it! It's also a good idea to begin a separate savings fund specifically for the added expenses. Another important thing to consider is the type of warranty that comes with or is available for the vehicle.
4. What is the safety rating for the car you're considering?
In order to really enjoy your new car, you want to know just how safe it is for added peace of mind. A quick google search can tell you a lot about a car, and its reputation. However, take your safety research a step further, and check out the National Highway Traffic Safety Administration (NHTSA) website. You may discover certain awards and recognition that support your decision.
5. What type of financing should you use and for how long?
Nowadays, finance companies and banks are much more creative in earning your business. There are many quality loan products available, and dealerships can find many lenders that are completely unknown to the buyer. Perhaps a loan with longer terms is best, or perhaps you want to pay the car off sooner. You should look at a few options to determine which suits you best.
Contact the sales team for more information, or visit our showroom in Springfield. No appointment is necessary! Our professional team is always available to answer your questions and assist you in the selection of your new car. We is committed to providing clients with an experience that is just as luxurious as the vehicles we offer!