Many people eventually sell their vehicles before the worth dwindles down to nothing or the car develops a major problem. Resale value naturally varies from vehicle to vehicle, depending on a variety of factors. However, there are some ways that you can help maximize the resale value for any vehicle.
Timing
Cars drop in value about mid-August as they officially turn a year older. This is also when the new model year hits dealerships. Prices then usually stabilize around the end of September. If you want to sell or trade your later model vehicle, then it's best to do it earlier in the year before the prices go down. Another timing element to keep in mind, if you own a well-maintained older car, is around June when kids are graduating and some parents are looking to buy a college vehicle for them.


Mileage
The odometer is a big indicator of resale value. There might be thousands of dollars between the price of a high-mileage vehicle and that of a low-mileage one; even if both are the same year and trim. If you have two vehicles, you can help reduce adding too many miles on one vehicle by driving both relatively equally.


Maintenance Records
Meticulous repair logs are important when it comes to trading in or selling your vehicle. Such logs show what maintenance and repairs were done on the car and show if any repairs were handled by qualified repair shops.


Colors
You will generally have a harder time getting max value out of a car with an unusual color. Lime green, pink, orange, yellow and other unusual and bright colors can be turn-offs to both dealerships and private buyers.


Research
If you're concerned about resale value when you're ready to sell, make sure to look at your vehicle's selling trends. Cars that sell poorly brand new will generally also depreciate faster than in-demand vehicles.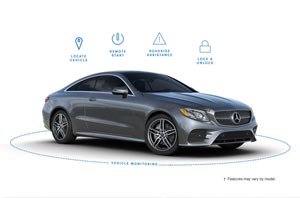 Head to our dealership today if you need to know more about trading in your vehicle and maximizing its value for easy resale.