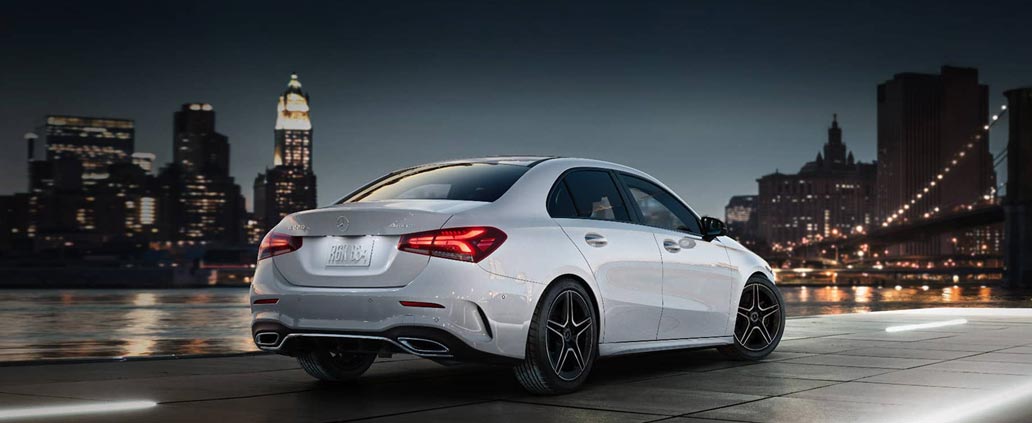 So you've decided that a luxury car is right for you. Specifically, you know that you want to see a Mercedes-Benz sitting in your driveway or garage but you are not sure which model is right for you. Today we'll help you decide what class of car is right for you by highlighting the differences and similarities between the classes of Mercedes-Benz cars.
What is the A-Class?
The A-Class is a group of subcompact executive cars that are a great option for getting you to and from work every day. You'll feel comfortable during your commute because the car is compact but still roomy. The generation of Class A cars gets more modern as the years progress. The current generation is a third or fourth generation model that is easily identifiable because of the trendy compact shape. The potential downfalls of this model may be size if you are looking for something larger. The upside of this car is that it is a luxury car with a sporty design.
B-Class Brings More Space
The B-Class of cars is a great option if you are looking for something a little larger than the options presented in Class A. The cars in the B-Class are compact executive MPV. These cars are great if you have a bigger family but still want to drive in style. The potential downfalls of this car include not looking as sporty as other models.
The C-Class is more Compact
The C-Class is a group of compact executive cars. These cars were the smallest in the lineup for a long time but have since been replaced with the A-Class. These cars are great for someone who is looking for a car on the smaller side. A potential downfall of this design is that they tend to look more rounded on the top of the car than other models. This is a unique preference that will vary depending on the consumer.
SUVs and Other Options
The GLA is a step up in size from the options listed so far. The vehicles in this line up are subcompact luxury crossover SUVs that are perfect for busy families on the go. They feature a front-engine as well as five doors. You can choose either four- or all-wheel drive to customize the driving experience based on what conditions you think you will be driving in. This car is still sporty despite being an SUV model.
There are more options like the GLC which present a great balance of athleticism and elegance. The spacious GLC has many amenities that will keep your family safe and provide a great ride. No matter which Mercedes-Benz you're eyeing, we have a great selection at our Springfield based Mercedes-Benz dealership.
Overall, there are a variety of sporty Mercedez-Benz models on the market today. The best choice for you will depend on your style and size preferences.