We'd like to speak with you!
Unfortunately, we can't value this trade as instantly as we planned. We need a little more information before we can provide an accurate appraisal. Don't worry, we're only an email or phone call away!
Your Trade-In Estimate
Good News! We can update your monthly payment amount
Save your vehicle estimate and automatically see how much it will lower your monthly payment!
Is the estimate not what you expected? Send Us a Message
* Indicates a required field
Sending this information to the dealership now will save you time when you get here. We'll have your information on file and you can skip this part of the paperwork!
Your deal summary will also be updated. Make sure you create an account or sign in if you'd like to access it in the future.
Your deal summary will also be updated and accessible any time you sign in to your account.
Don't worry if you change your mind – you can continue to adjust your deal summary at any time.
Where Can I Trade In My Car Near Springfield?
If you are looking to get a new vehicle, then you may be wondering what to do with your current vehicle. Sure you can consider a private sale. However, this can be a time-consuming process that can cost you more time than what the vehicle is worth. The good news is that our dealership can make trading in your vehicle easier than ever. At Elite Auto Group, we accept just about any vehicle in just about any condition. Simply come in with your vehicle and you will receive a fast and free trade-in quote.
You can then use the trade-in value, of your vehicle, towards the purchase of a new or used vehicle. And do not worry if you still owe money on your current vehicle. The money owed can be rolled into the cost of your purchased vehicle. It's just one of the many ways we make the customer experience at Elite Auto Group more convenient than ever.
How Much Is My Car Worth?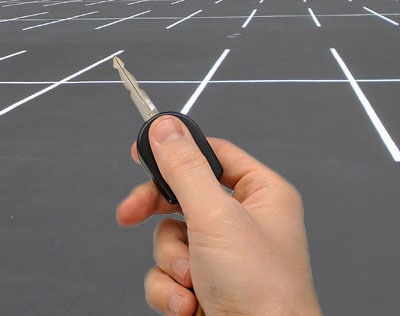 Now, one of the first questions you may be asking is, "What is my vehicle worth?" The good news is that we have an easy online tool that you can use to estimate the value of your vehicle. This estimate can give you a good "ballpark" figure to help you better understand how much your vehicle is worth. If you want to get the most accurate estimate for your vehicle, please provide as much information you can in the online estimator tool. This will allow you to get the best possible estimate of your vehicle's trade-in value.
What Can I Trade My Car in For?
Your trade-in can be applied to any new and used vehicle in our current inventory. But do not delay. Our inventory changes daily and we want you to drive home in the vehicle of your choice. So do not delay. Simply get an online estimate of your current vehicle, stop by Elite Auto Group to get a quick estimate and trade-in your car for your favorite new or used vehicle in our inventory.