Make your mark in life with the brand-new 2017 Mercedes-Benz C-Class Coupe. Destined to be a star on any roadway, the two-door coupe is just what you need to take your daily commutes and long-distance drives to the next level.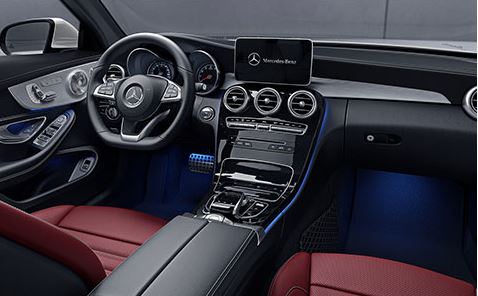 For 2017, the vehicle gets a complete makeover outside and inside. Designed with the same impeccable materials that are found in the new Mercedes-Benz C-Class sedan, the coupe is perfect for those who want a sporty, but ultra-posh, well-to-do vehicle.
The car's front end features a new grille with the luxury automaker's three-pointed star that is sure to turn a few heads. Additionally, the new wraparound headlights, oversized air inlets and crisp lines accentuate the coupe's prominent design that exudes elegance and refinement.
The 2017 C300 Coupe is offered as a Cabriolet (convertible) or hardtop. Standards include LED headlights, a panoramic sunroof that is perfect for stargazing, rain-sensing wipers, selectable drive modes, keyless ignition, and front collision warnings and mitigation.
Pop the hood on this modern marvel and you're sure to be wowed, as noted by numerous 2017 Mercedes-Benz C-Class Coupe reviews. The Cabriolet version employs a 3.0-liter V6 turbocharger, while the hardtop model gets a smaller, 2.0-liter four-cylinder engine. The AMG C 63 trim packs a 4.0-liter V8 that is good for 469 horsepower and 479 pound-feet of torque, while the C 63 S pushes horsepower to 503 and makes 516 pound-feet of torque.