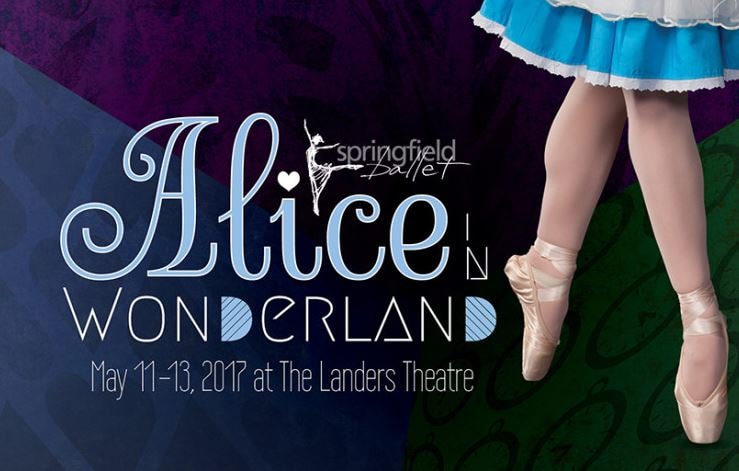 411 N. Sherman Pkwy.
Springfield, MO 65802
Don't be late for this important date! On May 11-13, you're cordially invited to attend a creative retelling of Lewis Carroll's "Alice in Wonderland" at Springfield Ballet.
All your favorite characters from the Mad Hatter and White Rabbit to Alice and Cheshire Cat will be here, making their way across the stage to perform a variety of their classic antics that are sure to evoke laughter and thought amongst the crowd. On top of all this excitement, the show features a very special twist – ballet dancing.
The story is undeniably remarkable. It began as an 1865 novel by the famous Lewis Carroll, who was an English mathematician. The colorful story toys with logical reasoning, giving it everlasting popularity with both children and adults. Known as one of the greatest examples of literary nonsense, Alice in Wonderland or Alice's Adventures in Wonderland, is a timeless tale that is loved by many around the world.
A magical event that is perfect for the whole family, Springfield Ballet's Alice in Wonderland is not to be missed. Buy tickets, get show times and more here.