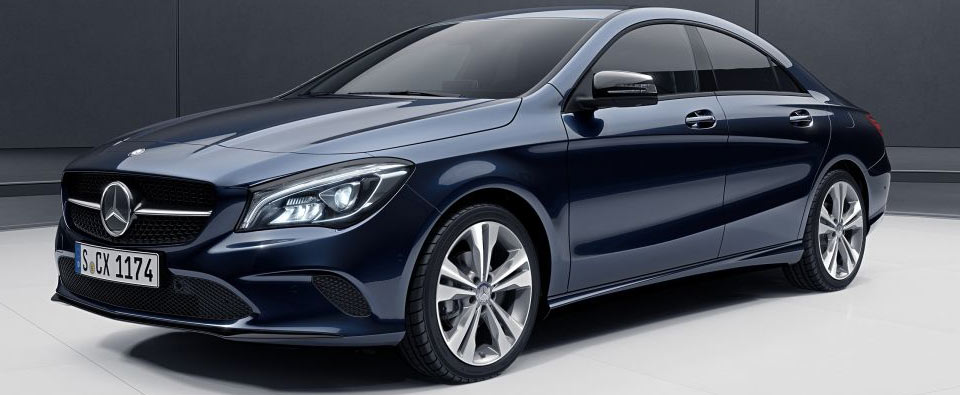 Here at Elite Mercedes, we take great pride in the entire line of Mercedes-Benz automobiles. We also love the unique trims and packages that are available to Mercedes-Benz buyers. One of the most popular is the Mercedes-Benz Night Package.
Get Style and Performance Tweaks with the Night Package from Mercedes-Benz
The Night Package is available on many Mercedes-Benz models. It includes stylish design upgrades that also assist with aerodynamics. This is style and class with a purpose.
Many models offer the Night Package. You can get it on the AMG® Line as well as vehicles like the Mercedes-Benz C-Class Sedan. It is available on most trims, including the basic C 300.
This package enhances the grille with a glossy black finish and trim. The wheel size is 18," and there are black accents. All of this helps to make the car stand out, but the Night Package is about more than looks.
Mesh air intakes are incorporated on the Mercedes-Benz Night package for better aerodynamics, and that means you'll get better fuel economy and overall performance. The sport brake system is also a part of the Night Package on many Mercedes-Benz trims.
It all boils down to the distinction that Mercedes-Benz is known for. This package takes the refinement of a Mercedes-Benz to the next level.
We want to invite you down to Elite Mercedes where you can get a closer look at the Mercedes-Benz Night Package and all that it offers. We will be happy to schedule a test drive for you, and our friendly team can answer any other questions that you may have.