As the owner of a luxury Mercedes automobile, nothing is more important than maintaining your ride. Mercedes vehicles are nothing short of impressive in every way unless there are problems underneath the hood. The transmission in the Mercedes can and will cause problems as the vehicle ages. Your driving habits may also cause additional wear and tear that interferes with the vehicle performance. When transmission trouble arises, take action and schedule service with us to prevent the stress that can quickly set in due to these problems. The sooner you respond to trouble, the sooner you'll alleviate worry.
How Frequent Should I Change My Transmission Fluid?
Refer to your Mercedes owners manual to learn when to schedule transmission fluid service. The necessary frequency of service varies from one vehicle to another. It is important to follow the recommendations in the owner's manual to prevent transmission fluid breakdown and wear and tear. For most Mercedes vehicles, transmission fluid changes should occur after 36,000 miles or 3-years.
Why Do I Need to Change My Transmission Fluid?

Some people think that the transmission fluid isn't important and that regular changes do not impact their vehicle performance. Those people could not be any more wrong. Without regular transmission fluid changes, wear and tear can cause serious vehicle performance issues and deplete the life expectancy of the transmission. Regular transmission fluid changes prevent this problem.
What are Signs I Need Transmission Repair?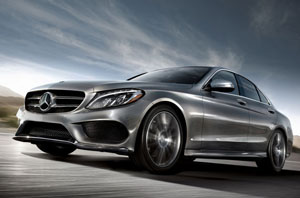 Many signs signal transmission trouble. Pay attention to these signs and it is much easier to forego the need for major repairs later down the road. A transmission fluid leak is the most common sign that trouble is underneath the hood. You may also notice that your car hesitates or shakes when it changes gears if transmission troubles arise. Manual transmission gears may grind when the transmission has a leak or endures other problems.
How Long Will Transmission Repair Take?
You do not want your Mercedes sitting in the shop longer than necessary. When it is in the shop, you cannot drive it, after all! The amount of time that your repair takes varies. Of course, the minor problems take less time to repair than it takes to rebuild a transmission. Inquire about the length of the repair when you request an estimate.
How Much Will it Cost to Repair My Transmission?
A minor transmission repair is much cheaper than a major repair, of course, but the actual amount of money you'll spend for the service varies according to the actual problem. The sooner you schedule service after trouble begins the easier the repair should be, thus less expensive when the job is done.